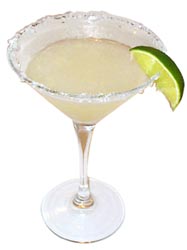 LET YOUR GUESTS SERVE THEMSELVES - WHILE YOU ENJOY THE PARTY!
"THE MARGARITA SHOP"
IS A GREAT PLACE TO RENT A MARGARITA MACHINE, FROZEN DRINK OR DAIQUIRI MACHINE, OR EVEN SLUSH MACHINE FOR YOUR PARTY OR EVENT.

All of "The Margarita Shop" locations are professional and quality minded operations.
Only the best commercial margarita and frozen drink machines are used, and they are cleaned and sanitized after every rental. The mixes are TOP SHELF quality, and you will never be disappointed in the great taste of any of the many flavors available.

Having a Frozen Drink Machine or Margarita Machine is the going thing at any party or event. Most rentals go to backyard barbecues, birthdays, anniversaries, weddings, retirement parties and holidays. You really don't need an occasion, because when you rent a margarita machine from THE MARGARITA SHOP, you and your guests are sure have a BLAST!!







---
Site built and managed by THE MARGARITA SHOP LLP
TM - ALL RIGHTS RESERVED